"75% of the poor and hungry live in rural areas and depend on agriculture as a way of living. This statistic drives home the point that all food companies have a great responsibility to source food that is sustainably grown and paid for with fair wages. We take this responsibility seriously. We spend a significant amount of time traveling the world and meeting with our family farmers to ensure fair prices are paid and quality of life is respected."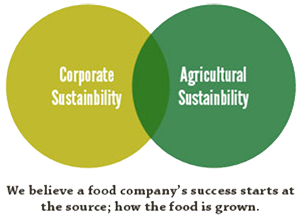 Our Trading Partners have been helping create organic farms in poor countries around the world for over thirty years. They are consistently working with local governments and groups in helping both in education and on-hands guidance on the subject of organic farming. With these burgeoning organic farms we become long-term customers of theirs buying core ingredients for our customer's needs in the US and worldwide.
Organiche created ProduceStand.org to be a voice for organic farming and farming causes in general. The causes we support include the following:
Organic Farming: Our trading partners specialize in helping international farming communities on both education (how to set up and run family owned organic farms) and direct buying opportunities from the same groups. They have organic farming community partners in numerous countries around the world.
Farm Camp: Organiche is creating educational modules on organic farming for kids who participate in farm camps that are ran in communities nationwide. Kids (during Summer break) have the best experiences on a real working farm learning how the day-to-day farming works.