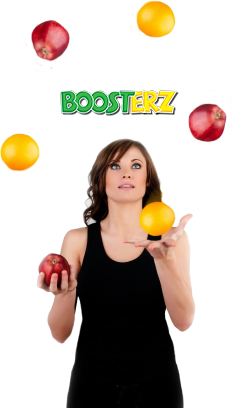 From Our Own Super Foods Produce Stand…
With distribution centers in both coasts of the USA, Organiche (Earth's Factory) has the ability to do both FOB and Ship-To programs for all of our customers. Our own consumer store will be up soon.
Smoothie Solutions: Our Boosterz branded line-up of produce powders (ideal as smoothie enhancers) can take the place of any core ingredient for the making of any smoothie out there. We help with the headache relating to a number of produce types that are hard to chop or mince up.
Look for our new Smoothie Solutions Center Website (www.SmoothieShops.com) that will be helping our customers with complimentary solutions to their efforts in selling smoothie program offerings to their customers.
Meal Solutions: Our branded Boosterz organic produce powders are also commonly used by a number of our customers as an ingredient for rubs, sauces and other recipe options. For example our organic mango powder is used for a number of Indian dishes including curries and more.
Retail: The Organiche Boosterz family includes a large number of options for the consumer.
Food Service: Check with us for our list of organic produce powder options for food service customers.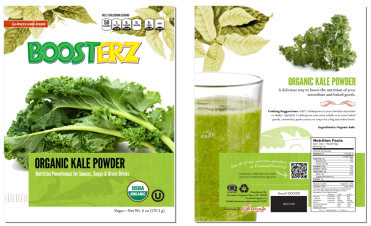 Our company has been in the produce powder business for 30 years. The new Organiche brand was created due to a growing demand from our customers that we avail our organic produce powders in retail packaging. Being both organic and non-GMO, Organiche has options for everyone looking for a healthy alternative.